News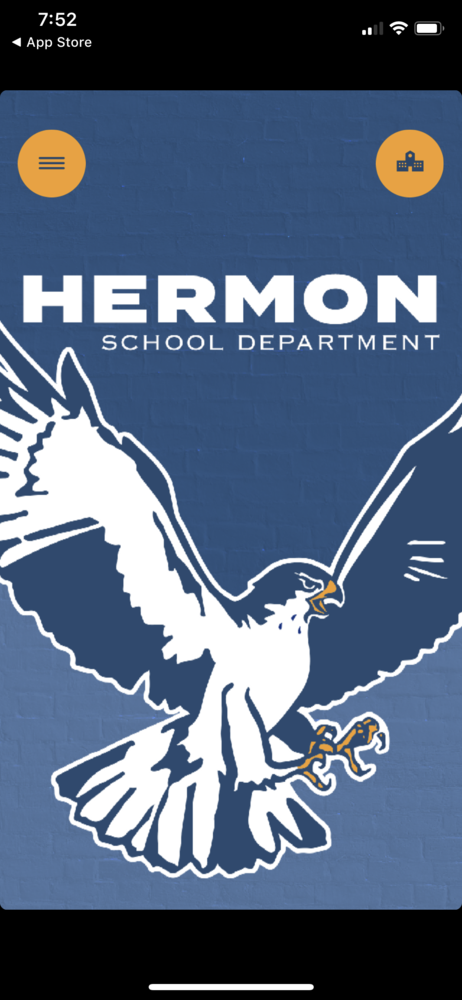 The Hermon Hawks Phone App is Ready! The new Hermon School Department Phone App is now available in the App Store or on Google Play! Get all the latest news and important information right...
The Hermon High School Library Media Center will be opening on Tuesday September 3rd 2019. Our new hours are 7am to 4pm. For the communities of Hermon, Carmel, and Levant we are open from 2:15 to...
SEE ALL NEWS
LIVE FEED
Leslie Smith
1 day ago
Warm your vocal chords up and get ready to audition for the Hermon High School Treblemakers 2019 show choir! Auditions will be held in the auditorium on Tuesday, November 19th from 2:30-4:45 p.m. and Thursday, November 21st from 2:30-5:30 p.m. There is a sign up sheet on the bulletin board by the auditorium. You must bring a COMPLETED audition packet to your audition. Packets will be/are available in the office Tuesday afternoon, November 12th. Let your vocal chops be heard! Sign up TODAY!
Leslie Smith
7 days ago
Tickets are here for The Legend of Sleepy Hollow (Heimbuch / Ferguson), celebrating 200 years of Washington Irving's famous story.
HHS Auditorium:
Friday, November 15 at 7pm
Saturday, November 16 at 7pm
Sunday, November 17 at 2pm
All seats are $7 and are reserved - purchase tickets now for your choice of seating!
Tickets may be purchased in our main office, through a student in the production, or by emailing me directly.
Bring a donation of a non-perishable item for the Hawks 4 Change Grab and Go and receive a credit to use at our concessions table.
This show is suitable for all audiences - please bring the family!
Starring:
Cameron Cropley '21 as Ichabod Crane
David Crisafulli '20 as Brom Bones
Reagan Partridge '20 as Katrina Van Tassel
And Featuring:
Neily Raymond '20, Quinn Bartlett '20, Felicia Deshane '20, Brooke Mason '20
Drew Campbell '22, Nathan Durant '22, Hannah Holmes '22, Kate Heathcote '22, Lydia Morris '22
Logan Brower '23, Maya Flynn '23
Accompanied by crew members:
Anthony Crisafulli '23, Sam Hendrix '22, Trinity Plourde '23, Michaela Carrow '22, and Rebecca Bowley '22
view image
SEE ALL posts